As I write this it's the fifth week of the Covid 19 'lockdown' and the aviation industry has suffered a massive shock with an almost unprecedented disruption to normal operations and no sign of when things will return to some sort of normal.
By contrast I've just uploaded a major update for 1946, a year when civil aviation was getting back into its stride after WW2. It's a big update with 1267 new items.
As a consequence any work on the compilations and other website updates has taken a back seat – in fact they'll continue to do so as I'm currently preparing a similarly large update for year 1945.
The 1946 ads are largely focused towards companies that were previously wholly engaged on war work looking to sell their wares into the civil market – the government was short of cash and export successes were particularly to be encouraged and lauded.
I was hoping to showcase a number of significant first flights, but to my dismay some of the ones I hoped to showcase were carried out in 1945 – The Trent Meteor turboprop for example.
1946 first flights..
Percival Prentice, Handley Page Marathon, Handley Page Hastings, Supermarine Seafang, Short Sturgeon, Westland Wyvern and the wonderful De Havilland Canada Chipmunk.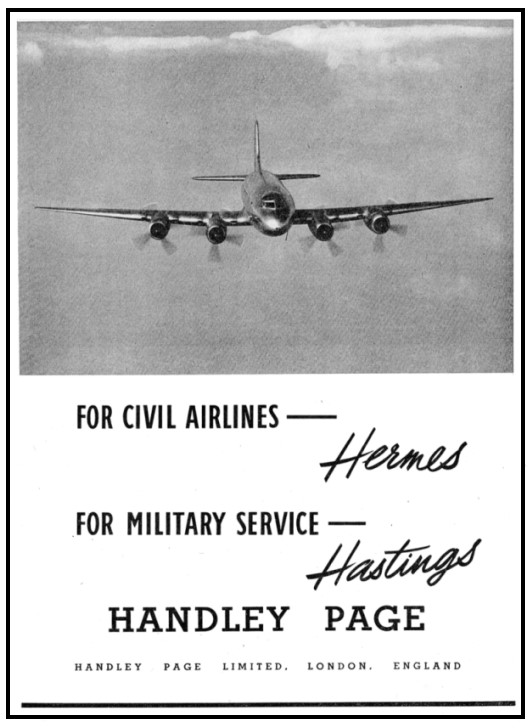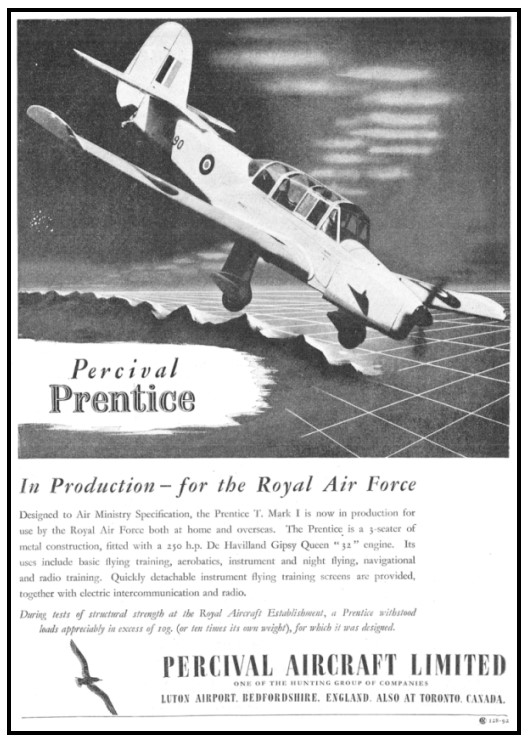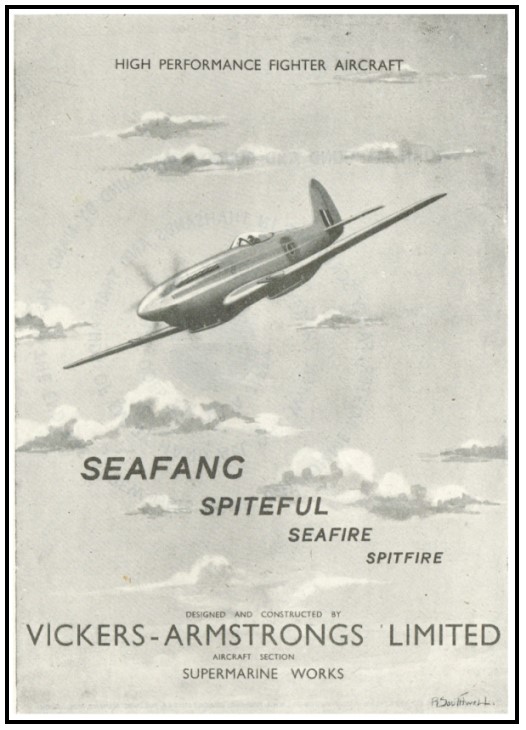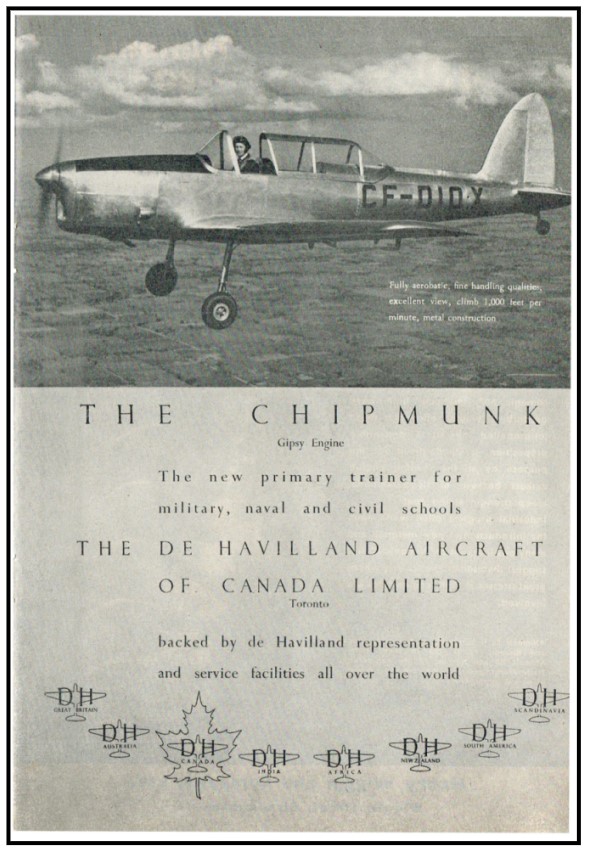 That's it for now, and thank you for your continued support.