I've just completed the updates for the Year 1950 and unless anything else surfaces that's it – I have no more material to add, so it seems a good time to review some highlights of the that year.
For every completed aircraft there are often hundreds of other companies supplying components and materials – sometimes known as the 'supply chain.)
In part 1 I'll be displaying the Aircraft Ads from 1950 – In Part 2 I'll be looking at some of the many innovations from the 'supply chain' in those times of fast moving technology.
1950 is quite an interesting year as most of the Brabazon designs have made their first flights and some are even entering service, others were struggling with development problems and lack of commercial interest. But it's as well to remember that Britain was broke after the Second World War, dollars were scarce, rationing was still in place, the government was promoting centralisation of industry and the economy. Furthermore the British Empire was shrinking and there was a new world order with Communism a danger to many strategically important countries and regions.
Setting The Scene
As early as 1942 the Prime Minister Winston Churchill was concerned that Britain's aircraft industry was so heavily engaged in non-transport military aircraft production types that the country would lose out in the post-war civil aviation market if designs for suitable new and advanced airliners weren't in place by the end of hostilities. To this end he set up a committee to look into the problem and make recommendations.
The Committee met a number of times, and with different members (including Lord Beaverbrook as the new Chairman) between 1942 and 1946 when their recommendations and designs to proceed were finalised. Essentially there were two main recommendations comprising the civilianisation of existing war types and new advanced custom designs to meet the needs of the post war civil air transport industry.
As well as conversions of existing types such as the Avro Lancastrian, Handley Page Halifax (Halton) & Vickers Warwick/Viking there were a number of 'low risk' Interim Types specified to fill the gaps until the more advanced designs were ready.
Avro York
Avro Tudor
Handley Page Hermes
Short Sandringham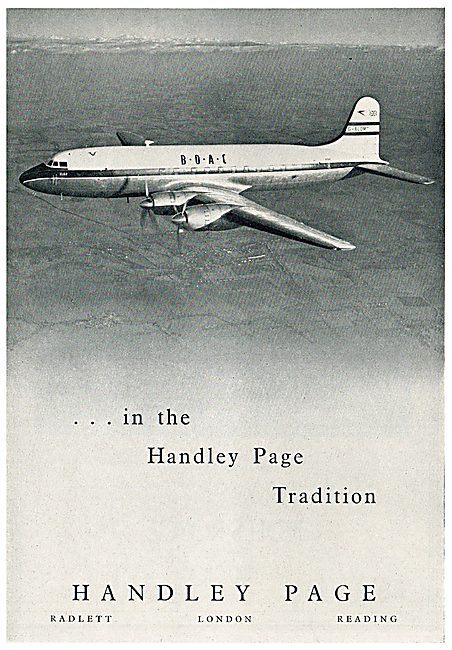 Handley Page Hermes 1950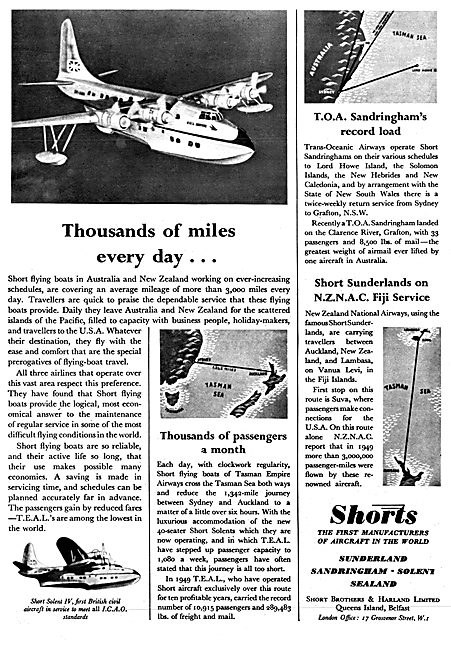 Short Sandringham
… and finally the more advanced designs.
The Aircraft
Class                        Company           Type              Ministry Specification
I)         Transatlantic non-stop       Bristol                                 Brabazon  1                 2/44
IA)        Transatlantic non-stop     Bristol                                 Brabazon 2                  2/46
IIA)      European transport           Airspeed                             Ambassador               25/43
IIB(i))  European transport           Vickers                                Viceroy (Viscount)     8/46
IIB(ii)) European transport           Armstrong Whitworth     Apollo                         16/46
III)       Long Range Empire           Avro                                     693 XXI                        6/45
IV)       High Speed Transport       de Havilland                      Comet                          22/46
VA)      Feeder line transport        Miles                                    Marathon                   18/44
VB)      Light transport                  de Havilland                       Dove                            26/43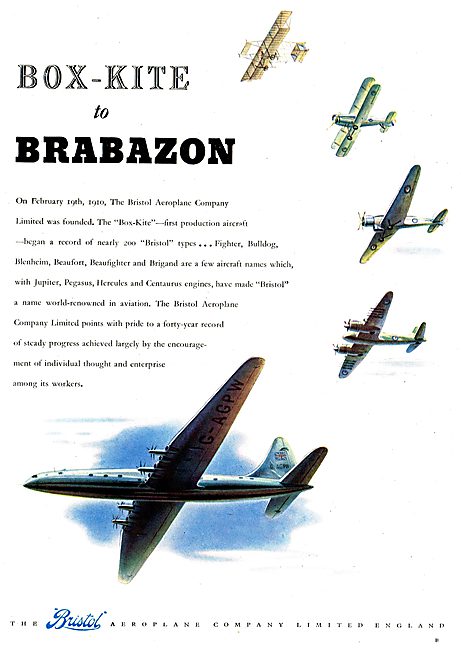 Bristol Brabazon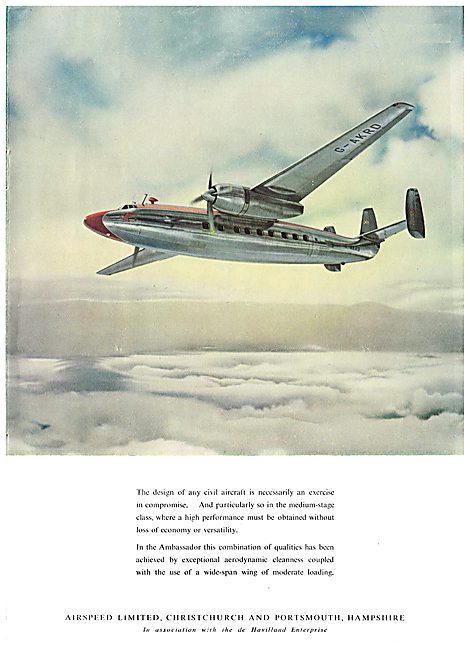 Airspeed Ambassador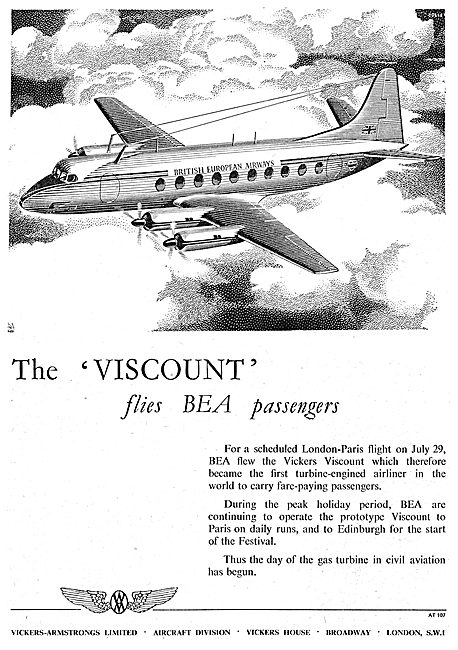 Vickers Viscount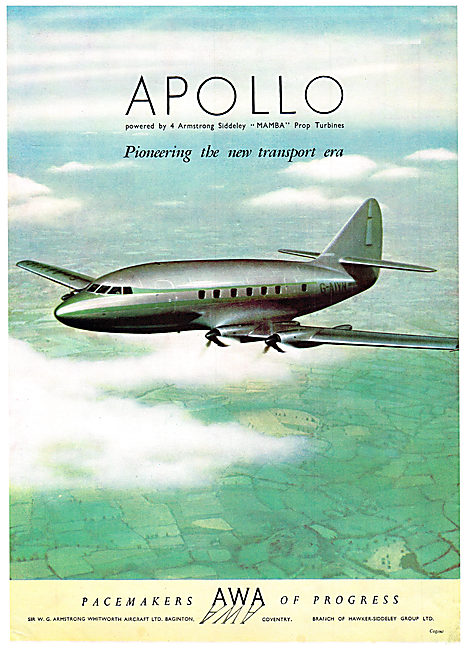 Armstrong Whitworth Apollo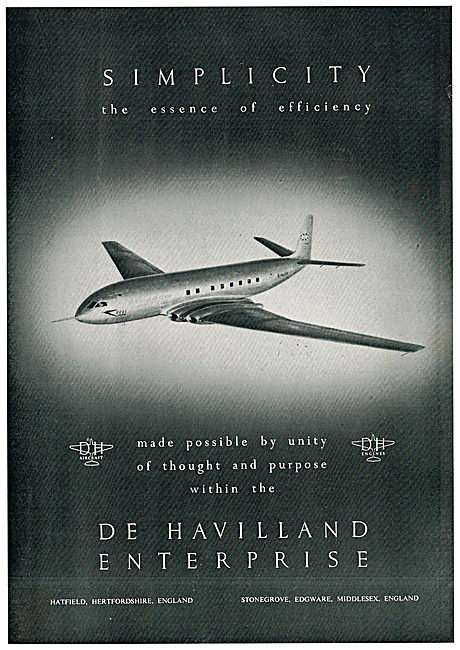 De Havilland Comet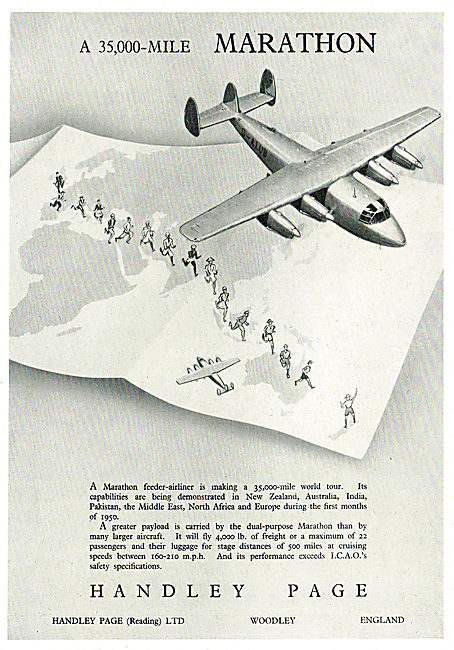 Miles (Handley Page) Marathon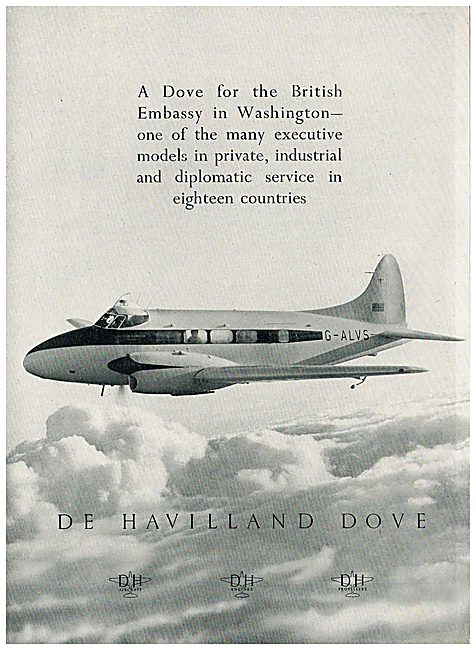 De Havilland Dove
It's worth pointing out that what the Committee (Ministry of Supply) wanted wasn`t necessarily what the airlines wanted.
To make matters worse the USA had already demonstrated their capability and intent with such commercially attractive aircraft as the Lockheed Constellation and The Douglas DC3 / DC4 not to mention the big Boeings.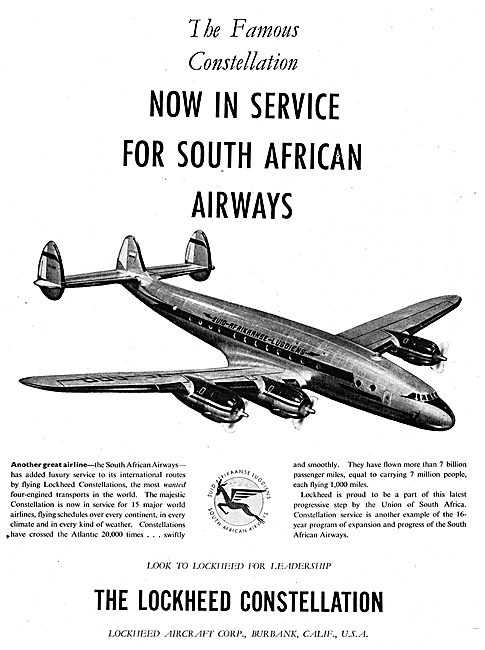 Lockheed Constellation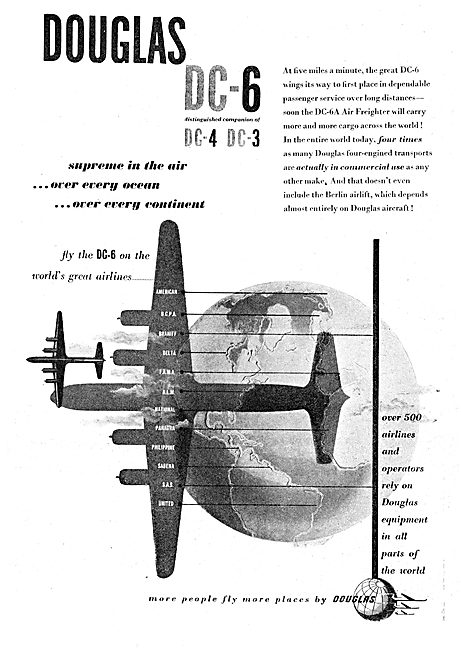 Douglas Commercials DC4 & DC6
The above is just a brief summary of the reports and their recommendations. Not mentioned are other types developed independently to match the committee specifications, notably the flying boats including the Saunders Roe Princess and Short Solent.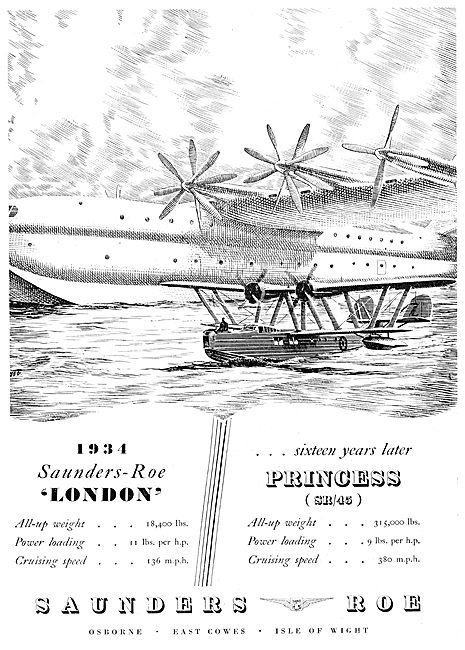 Saunders-Roe SARO Princess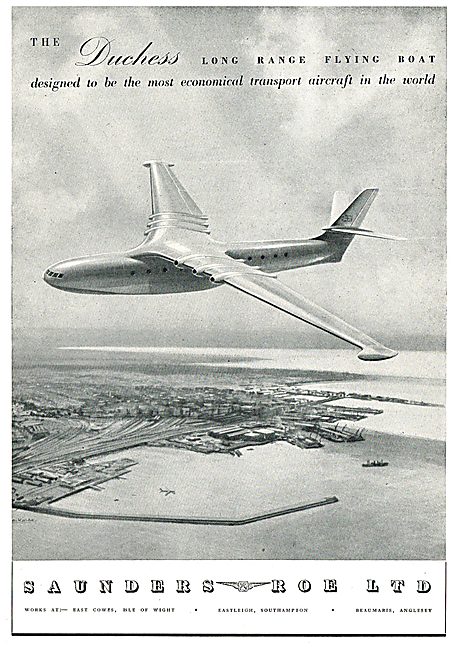 Proposed Saunders-Roe SARO Duchess
These ads are from 1950, but for the bigger picture try searches for these and the other types from say 1945 – 1952.
For the full Brabazon story I recommend finding a copy of Mike Phipp's Brabazon Committee & British Airliners 1945-1960 (ISBN 978-0752443744) and Flight Path by Sir Peter Masefield (ISBN 978-1840372830)  – Also strongly recommended for its record of the Aero Engine industry at the time is the autobiography of Sir Stanley Hooker; Not Much Of An Engineer (ISBN 978-1853102851)
There's a story or even a book behind each of the types mentioned but this blog is about the adverts so that's it for now.
In part 2 I'll look at some of the technical achievements of the 'supply chain' including engines, avionics and materials.