The more observant amongst you may have noticed that the search year options have been extended to 1990, but the website blurb quotes 1909-1979.
The database is all about UK Aviation Adverts 1909-1979, and this remains the primary focus – however the fact is that after over 10 years of compiling finding new material for the core database is becoming increasingly difficult. The good news is that I still have a small store of material to process.
Last weeks update comprised some 450 new items ranging from years 1912 to 1972.
I've always made a habit of including non-uk aircraft and engine ads where these have been sourced from literature available from UK news stands.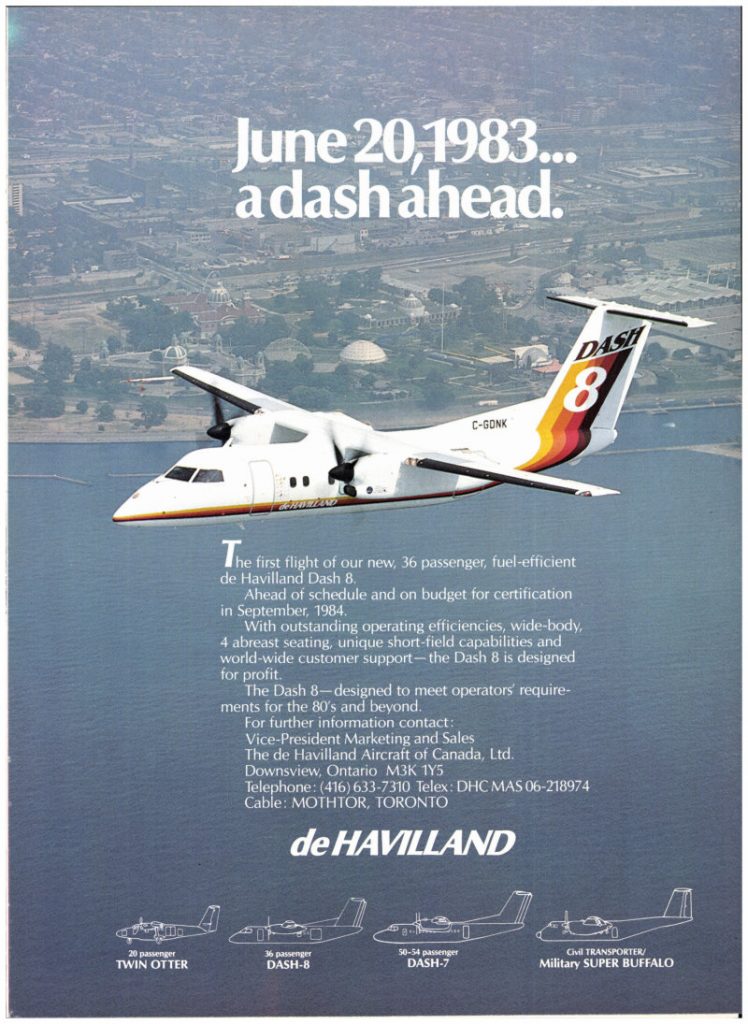 Not UK, but frequently requested, the Dash 8 is one of a new batch of post-1980 ads to be included in the next update. (Interavia 1989)
However, I'm frequently asked for ads about more recent aircraft, although my 'recent' can be up to 30 years ago! Always happy to oblige I decided to extend the scope of the database.
Don't get too excited though as I've only just started sourcing new material and there could be slim pickings for post 1980 ads for a while yet.