More Searching Woes
Yet another reminder to first time users to keep database searches simple until you see how the system works. By convention I quote model numbers as per the advert in question – thus a Super G45 Wonder Plane might be listed as Super G 45 Wonderplane or Super Wonder Plane Model 45 and other variations on the theme! Unfortunately the site search is literal so a missed space or a transposed set of digits may throw up a 'nothing found' – As the system looks for keywords (primarily) in the description field a search for Super with suitable years bracketed will guarantee you a result – you can then refine your search according to what you see in the description fields – * and remember if you get a nothing found check your spelling – for example Autogyro isn`t the same as Autogiro.
November 2019 update
The latest update (21/11) was quite extensive and covered ads from a number of years between 1940 and 1970 – the total record count now stands at 81,600.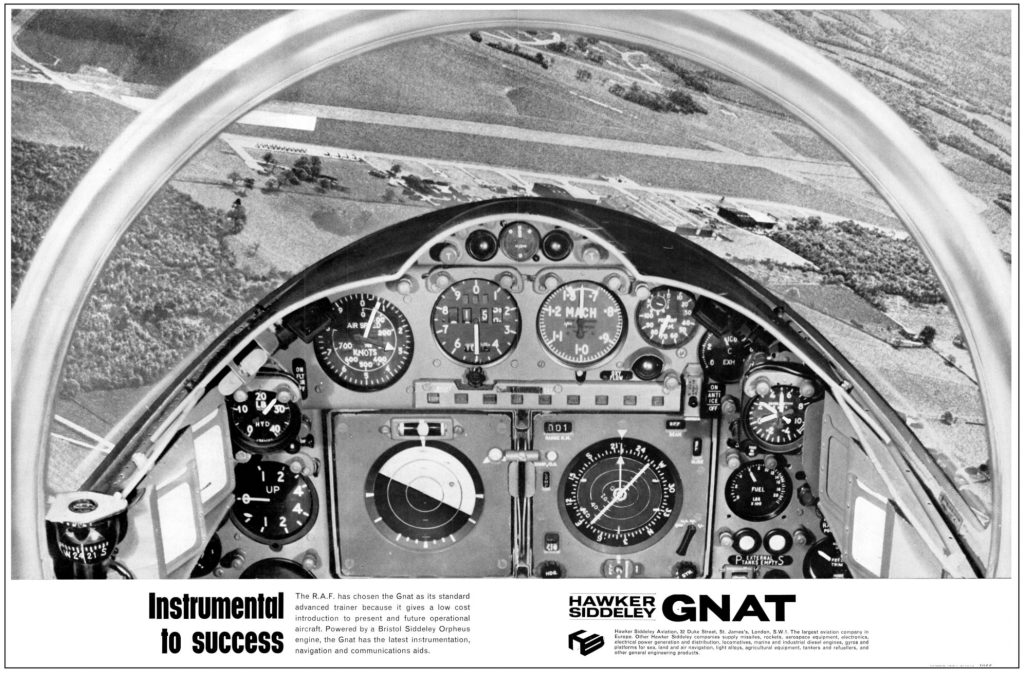 This Interavia ad from July 1965 is striking, but doesn`t bear too close an inspection!
The latest update includes a number from "Flying" magazines from 1958-1965 – a U.S. publication that was very widely read in the UK. This period saw large numbers of US aircraft arriving on British airfields – most notably Piper, Cessna, Beech and Mooney.
Of equal interest to many of you will be the numerous avionics adverts from Narco and King in particular – these are bound to bring back memories!
Nancy Narco

Narco (National Aeronautical Corporation) ran this informative advertorial column alongside their regular ads from 1957 – they were full of useful information for the many pilots to whom Radio Aids were, until then, something of a novelty.
Never heard of you!
I've been doing this ads thing for a while now and reckon to have listings for most aircraft manufacturers but every now and then a new (to me) manufacturer appears. I had to do a double take on this 1964 advert as I thought a Cessna Volaire! didn`t sound right – well you have to agree at first glance it looks like an early Cessna 150.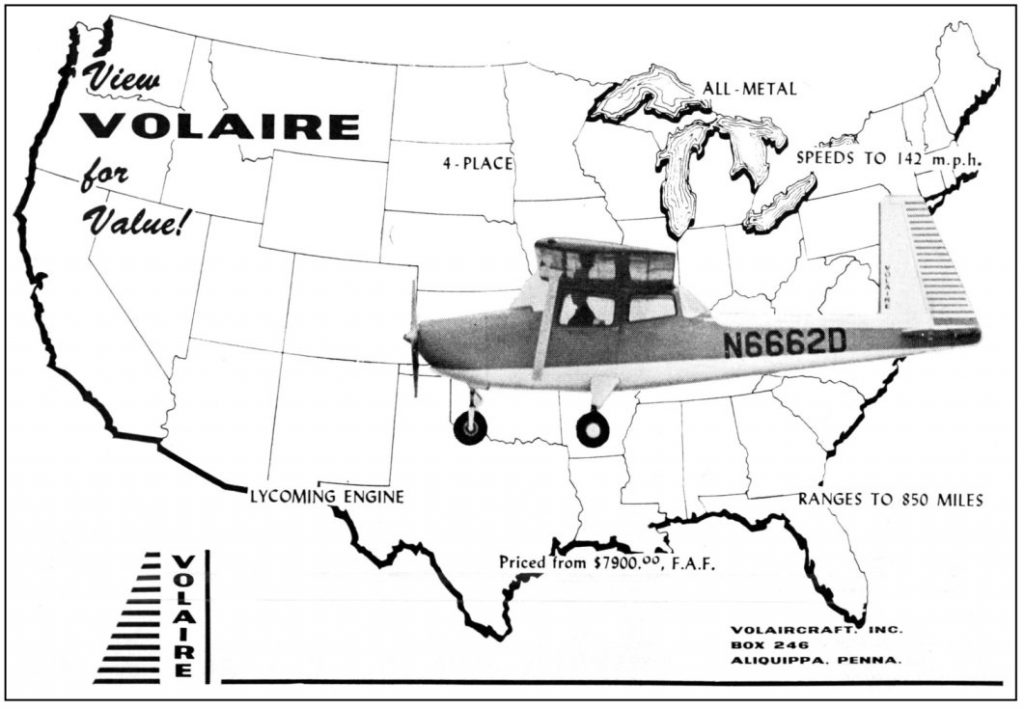 It is in fact the Volaire from Volaircraft Inc. The company and the rights to the design were purchased by North American Rockwell and the type emerged as the first Aero Commander. (Aero Commander 100)
I've just finished the Napier Aero Engines compilation and am making a start on (Short Brothers) Shorts 1909-1989. I hope to find time for a decent update to the website and database before the new year, the details of which I'll describe in the December blog entry.
That's it for now!