The July effort is best summarised as hard work for meagre returns.  In fact it's a task I've been putting off for too long as the source material rarely yields anything new and what there is can only be scanned with considerable care.
I am of course referring to that otherwise indispensable body of work "The Aeroplane Directory & Who's Who in aviation." If it's connected to British aviation, there's a listing in this book! It was published annually from 1949(?) to the mid seventies latterly as a 'Flight' publication. (There were similar publications preceding these dates, many of which have been processed for their advertising content)
Issues contained up to 100 pictorial adverts although from the late 60's the numbers decreased markedly. Many adverts were copies of those appearing in the parent magazines, but not all fortunately.
The other set for processing came from Capt W.E.Johns "Flying" – a follow up, and in many ways similar to his Popular Flying publication. Flying was a weekly newspaper published in 1938 and 1939 aimed at the enthusiast and younger age groups. It featured a mix of current affairs, aviation history and short adventure stories.
Advertising content was sparse and geared towards model making and personal items such as shaving cream and personal development wonder pills!
Anyway, they've all been checked and maybe 30 or so new ads from the entire series have made it into the database.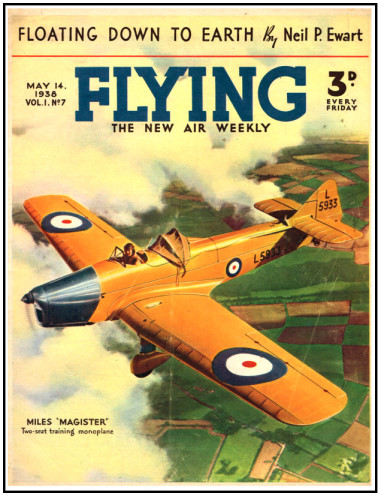 Given that this was the height of the expansion period RAF Recruitment ads were sparse and generally not very inspiring…
This one for apprentices is an exception..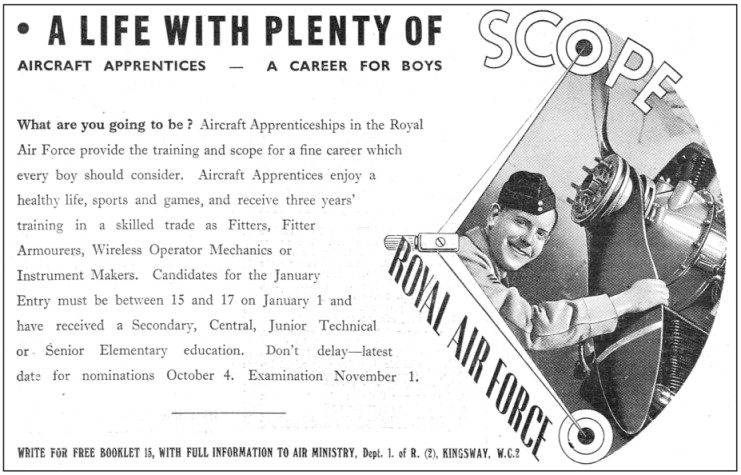 Make of these what you will.
The Wilkinson Sword Bullet Proof Waistcoat.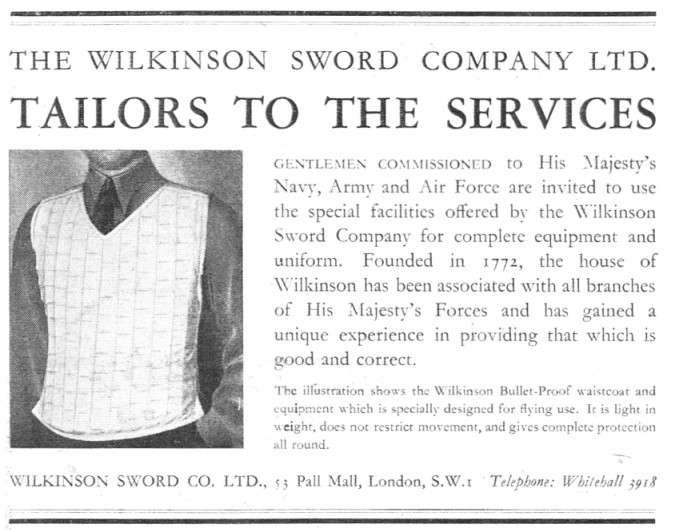 … Charles Atlas – nothing to do with aviation…
… but a regular feature of the 1938 'Flying' issues. Those of certain generations will remember the ubiquity of adverts featuring the 7 stone weakling and  the Dynamic Tension Body Building programme.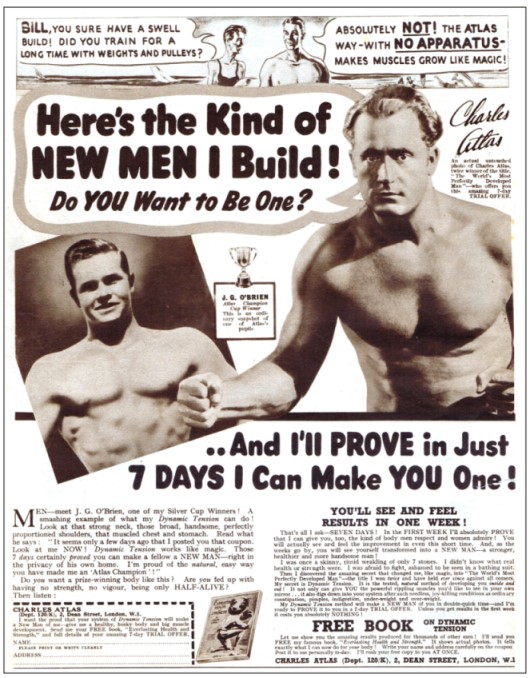 That's it for now…