The last of the 1917-1919 ads have been uploaded and this major 'all years' update is now complete.
By 1919 the industry was coming to terms with the loss of production as war contracts were terminated. Furthermore the economy was in a parlous state and the country was still reeling from from the carnage of the war and the added misery of the Flu epidemeic.
Despite these hurdles some new aircraft types emerged in an attempt to get into private and commercial transport markets when demand recovered.  Neither of these offerings from 'Bristol' or Grahame-White entered production. So far I've found no information about the Navarro.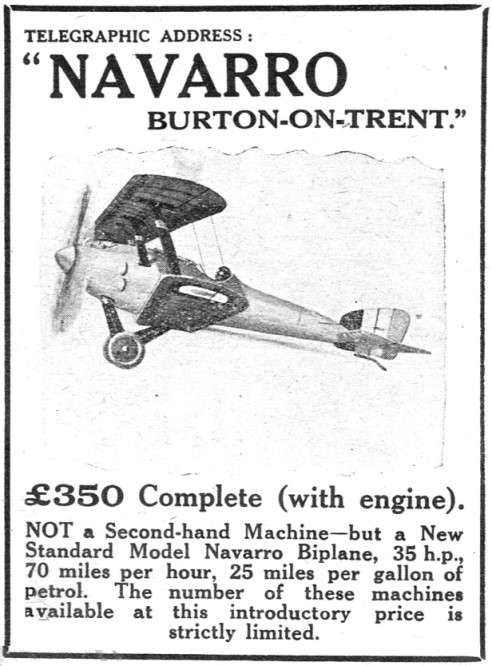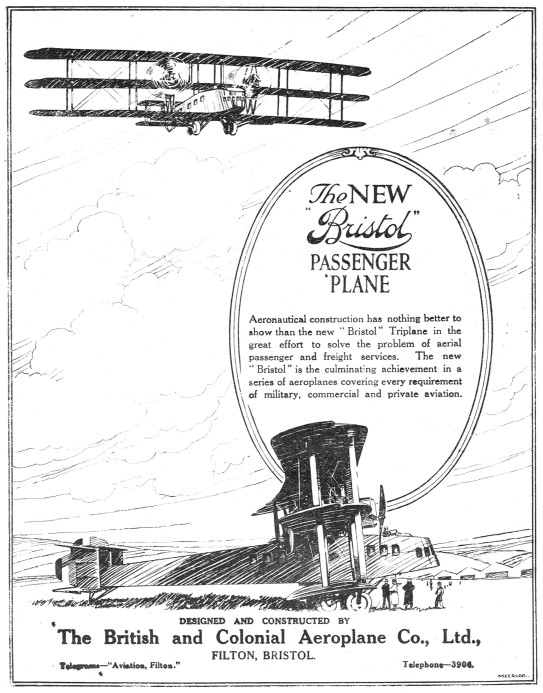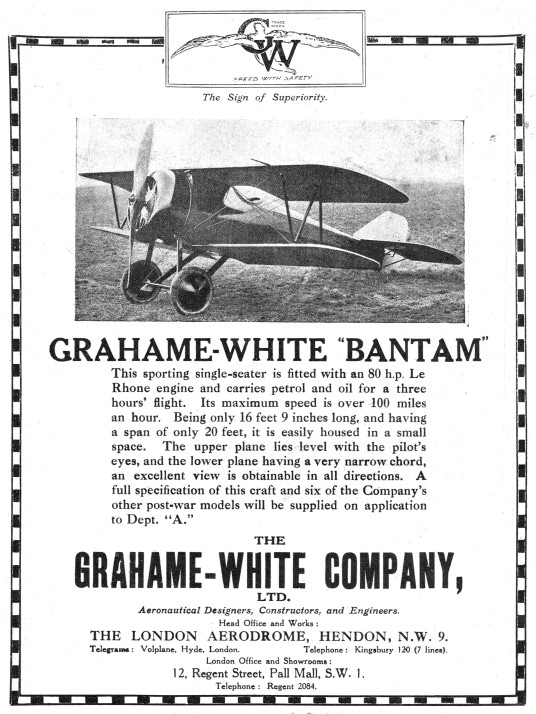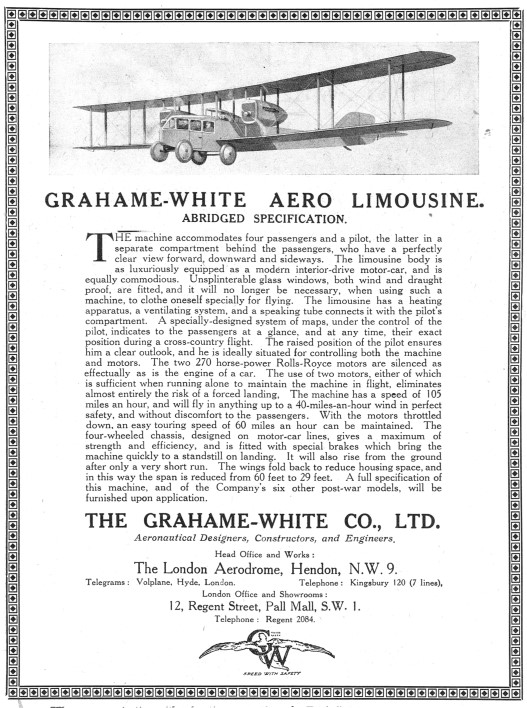 There are still some items to process and an update is due around the middle of the month, but most of October will be taken up with an audit of the database and sorting out several very large boxes of duplicate magazines and publications. (if you're a collector and want some magazines to add to your library, get in touch)
That's it!